Education
Access
Quality
School Management
Extracurricular Activities
Health and Nutrition
Direct Intervention
Prevention
Nutrition
Community Development
Income Generating Activities
Community Leadership
Social Work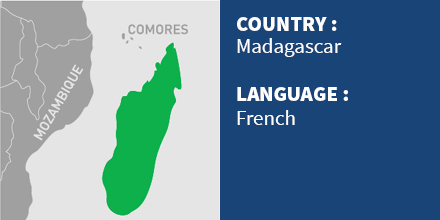 Year of Creation and Start of Partnership
Education
The management of school scholarships by Bel Avenir ensures the schooling of hundreds of students in public schools or in the two schools of the NGO, moreover the organisation favours the participation of the Public Primary Schools in the educational stays (Green Classes – Farm School) of Mangily.
Bel Avenir provides support for quality education in the two schools of the NGO with continuous teacher training (didactic, language and pedagogical trainings) coupled with environmental education and biodiversity protection (Wildlife Conservation Center in Mangily; Belalanda Mangrove Rehabilitation Area and educational stays in the Mangily Educational and Environmental Center + Fianarantsoa Farm School).
Bel Avenir directly manages two schools: the School "des Salines" (Ankalika district) and the School "des Saphires" (Antsohamadiro).
Bel Avenir promotes arts, sports and culture throughout the city of Tuléar. The organization allows access to a multitude of extra-curricular activities via the Socio-Educational and Musical Reception Centre (CASEM) and the Sports School.
Health and Nutrition
Bel Avenir takes care of serious cases of beneficiaries of the programs, distributing meals in our canteens and nutritional supplements such as Moringa.
Bel Avenir carries out several awareness-raising actions on, in particular, early pregnancies, hygiene rules and malnutrition.
Support program for the nutrition of children in vulnerable situations through the operation of two Nutrition Centers (CENUT) in the city of Tuléar.
Community Development
Ad hoc activities to support women in the manufacture of balloons made of recycled paper.
Bel Avenir promotes community leadership through its Center for Integral Autonomy of Women (CAIF).
Bel Avenir carries out social follow-up of beneficiary children and welcomes young girls who have broken up with their families in the social home. An allocation of school scholarships based on social criteria is also available.