Education
Access
Quality
Extracurricular Activity
Health and Nutrition
Protection from Abuses
Community Development
Income Generating Activities
Social Work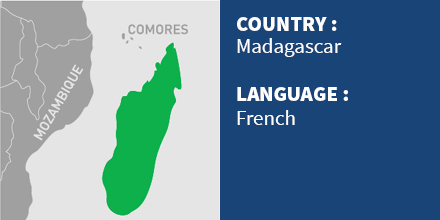 Year of Creation and Start of Partnership
Education
VAHATRA promotes access to education through the payment of school fees for beneficiary children.
VAHATRA organizes tutoring sessions.
VAHATRA organizes monthly extra-curricular workshops for children and teenagers.
Health and Nutrition
VAHATRA takes care of urgent and serious cases, creation of mutual health insurance.
Protection from Abuses
Social accompaniment of parents through individualized follow-up at home and participation in regular exchange workshops welcoming different parents.
Community Development
Access to micro-credit for families according to a protocol and elaborate follow-up/repayment modalities.
Social support for vulnerable families in relation to their access to micro-credit.