Community Development
Community Leadership
Social Work
Income generating activities
Education
Access
Extracurricular activities
School Management
Health and Nutrition
Protection against abuse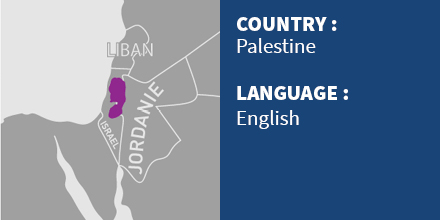 Year of Creation and Start of Partnership
Education
Ibda'a engages with local and international networks to exchange skills development and best practices with early childhood development experts. Capacity Development for Early Childhood Educators.
IBDAA implements several cultural and sport activities for children and young of Dheisheh camp, such as singing classes, music classes, basketball or Football.
IBDAA manages a kindergarden for camp children, allowing them to have access to elementary education.
Health and Nutrition
Diabetes education and support
Eye clinic (funding dependent)
Community Development
IBDAA holds meetings between camp's inhabitants, allowing them to exchange on their daily life. The organization also works as a relay for the youngs, to help them to invest in the local life.
Works on a case-by-case basis with individuals and their families to solve emerging problems
Women't Embroidery Cooperative helps to generate income for women from the camp through sales targeting international visitors.
Protection from Abuse
Individual support and direction to services