Education
Access
Quality
Extracurricular Activities
Health and Nutrition
Direct Intervention
Prevention
Nutrition
Community Development
Community Leardership
Social Work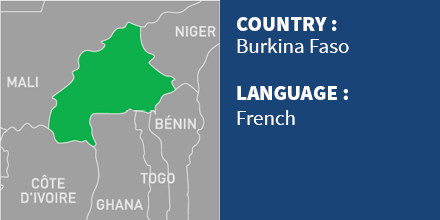 Year of Creation and Start of Partnership
Community Development
Training of young peer educators in villages, towns and schools, training of school leaders and Parents Association, advocacy with community leaders, parents, teachers and local decision makers.
The Dispensaire Trottoir provides support and social follow-up to beneficiary families.
Education
The Dispensaire Trottoir supports the schooling of children in the city's schools and provides school kits to children.
To improve the quality of education, the Dispensaire Trottoir provides support to improve teaching conditions in partner schools and accompanies pupils with learning difficulties.
The Dispensaire Trottoir manages the functioning of the Safielba centre which is the organization's nursery school.
The Dispensaire Trottoir organizes outings for relaxation and discovery with the kindergarten students.
Health and Nutrition
The Dispensaire Trottoir manages the functioning of a health and reception centre for the beneficiary families. The organisation also accompanies people living with HIV/AIDS, tuberculosis patients (while also actively searching for tuberculosis patients) and carries out the follow-up of Maternal and Child Protection.
The Dispensaire Trottoir carries out awareness and prevention work on STIs (Sexually Transmitted Infections), HIV, Tuberculosis, Malaria and Covid19 in schools. It also organizes vocational training workshops in the neighbourhoods and villages.
The Dispensaire Trottoir manages the operation of spirulina ponds and organizes the distribution of meals to kindergarten children, neighbouring school children and families at high risk. The organization also runs a Nutritional Recovery Center for children aged 0 to 2 years.