Education
Access
Quality
School Management
Extracurricular activities
Health and Nutrition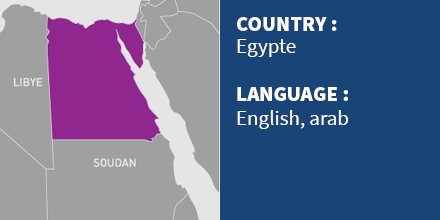 Year of Creation and Start of Partnership
Education
The organisation organises training for teachers and school staff in order to improve the quality of teaching in AUEED schools and in other schools in the intervention zone.
The organisation has set up subsidy systems to enable the poorest households to send their children to AUEED schools, which are of better quality than public schools.
The AUEED have a network of several private schools in Upper Egypt, that allows children from more remote and poor community to have access to an education of great quality.
AUEED manages community centers that allows children to have access to cultural and sport activities (for instance, Theatre, Journalism, Library, Music, Scientific, Scouts, Community Service, practical activities, sport and Tahteeb).
Health and Nutrition
At the beginning of each school year, AUEED test its schools' students to detect malnourishment issues and nutritional deficiencies. Based on this test, a specific care is given.
Every school day, children identified with malnourishment and nutritional deficiences are given a meal designed by a nutritionist, as well as food supplement if needed.