Education
Access
Extracurricular activities
Quality
School management
health and nutrition
Prevention
Direct intervention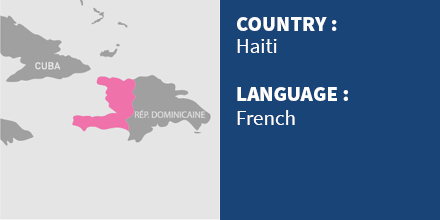 Date of creation and start of the partnership
Education
ACDED is working with some 20 community schools in the South-East of Haiti to ensure their maintenance and good management, so that children can have access to quality local structures.
ACDED organises training for the different actors in school life (teachers, headmasters, members of management committees…) in order to increase their knowledge and skills and thus improve the quality of services offered by the schools.
Various extra-curricular activities, such as summer centres, are organised to enable children to have access to cultural and sports activities.
ACDED provides special support for the good management of community schools, in order to guarantee their sustainability and stability. Support in terms of infrastructure is also provided.
Health and Nutrition
Training on health issues, particularly hygiene, is provided to students in ACDED's partner schools.
Latrines are built in schools and in the homes of beneficiary families to improve their hygiene conditions.
Beneficiaries of the project